Weather curtails but doesn't derail Showchoir Masters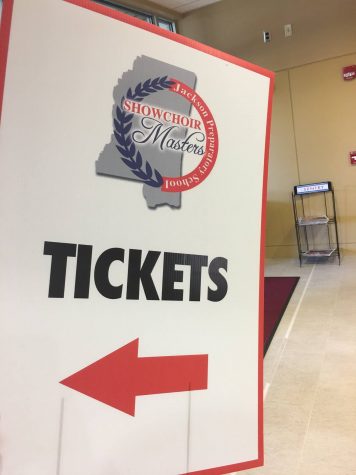 Jackson Prep hosted the fourth annual Showchoir Masters competition on January 20 and 21, 2017.
Over 35 choirs from Mississippi, Alabama and Tennessee competed in the Fortenberry Theatre on the Jackson Prep campus. Over a thousand attendees gathered Saturday night, with visitor attendance growing so large that some had to spill over into Lindsay Hall to watch the shows compete from a live feed.  Judges came all the way from New York City and Iowa.  Due to bad weather, two schools were not able to attend.
Senior High Grand Champion was awarded to The Network, a visiting group from Homewood High School in Homewood Alabama, while Junior High first place was awarded to Petal Spark, from Petal Junior High school.
On Friday night, Prep's junior high showchoir, Fusion, performed. Due to inclement weather, the high school competition was forced to close early, with no finals performance. Prep's own Reveillon did not perform because of the curtailed schedule.
Despite weather issues, JP Showchoir Masters 2017 boasted record number of attending choirs and visitors. Head of Prep's showchoir, Ms. Dianne Holbert, said, "This weekend was awesome.  The level of competition was incredible." Prep was delighted to host so many wonderful groups, and is excited to continue the Invitational next year and in years to come.
-additional reporting by Blair Stockett, Brittany Wilkinson, and Gracie McCraney