Marchetti reps Prep, state in national poetry contest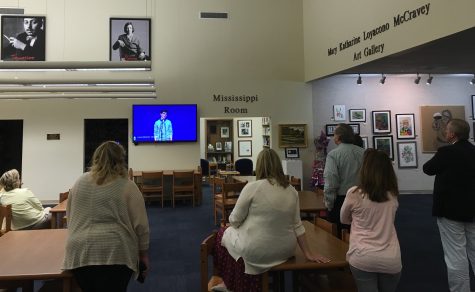 Poetry Out Loud is a program that encourages students to learn about poetry through memorization and recitation. The program helps students master public speaking skills, build self-confidence, and learn more about poetry, among other things. Poetry Out Loud has grown to reach more than 3 million students in every state since its beginning in 2005.
Lawson Marchetti, a senior at Prep, competed in, and won, the state final Poetry Out Loud contest on March 9 to advance to the nationals. This was Marchetti's third year to advance in the competition.
In the first round in Washington, D.C., on Tuesday, April 25, Lawson competed against people from the southern region. He was accompanied by his coach and Prep English Department chair, Dr. Lisa Whitney.
Lawson recited the poem "Sweetness" by Stephen Dunn,  and "The Statesmen" by John Straley in the second round. After the first two rounds, eight students from the region were named to move on to the competition's final round.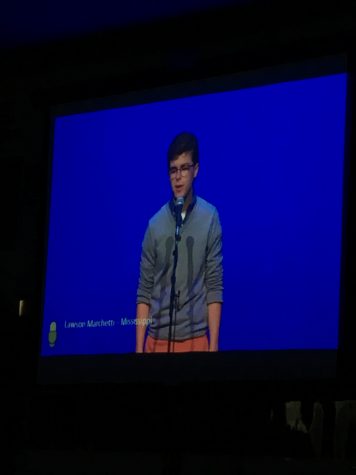 Marchetti made the Jackson Prep family proud with his hard work and dedication, and during the day on Tuesday, numerous rooms at Prep were filled with the sound of poetry as faculty and students watched the proceedings live from Washington.