Cheerleaders, Pacers compete in MAIS event
On October 18th, Hinds Community College hosted the annual MAIS Cheer and Dance Competition. Teams from all over the district (from 2A, 3A, and 4A divisions) traveled to Pearl early Wednesday morning to compete. The competition started with the JV teams competing in the categories of Pom, Non-tumbling Cheer, Kick, and Tumbling Cheer and then the same order for high school. Lastly, were the individual competitions, which mostly consisted of seniors.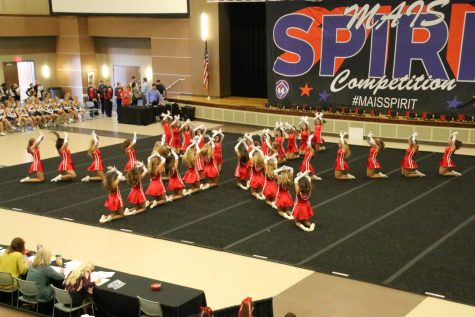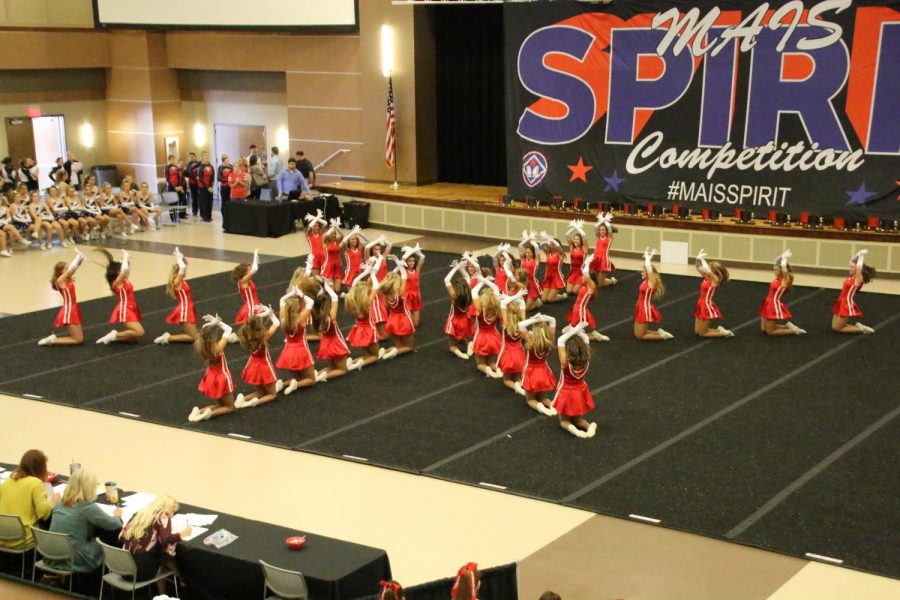 This was both the Pacers' and the cheerleaders' first year participating in this competition. Both teams did exceptionally well even though neither team ended up winning. During the distribution of awards, only first and second places were told. In the 4A Tumbling Cheer division, Jackson Academy and PCS tied for first while Parklane came in second. For the 4A Kick division, Jackson Academy won, and PCS received second place.
This was a new experience for both teams since neither team usually dances in this style. The Pacers, for instance, were the only team who used noncompetitive dance music and moves. They use the blades hand position while the others teams used fists. The Cheerleaders also had to adapt their dance style to a more competitive choreography since they do not have a competitive coach and usually dance more hip-hop and different from any other school.
One difficult aspect for Prep was that one of the members on the Cheerleading squad, Blakely Amis, was unable to compete due to the MAIS rule stating that it is illegal to compete the year after you switch from another MAIS school. A junior high cheerleader, freshman Brantley Johnson, stepped up and filled Blakely's spot in the competition. This was hard for her and the team since this is mid-season for both JV and high school. She learned a high school dance quickly, which was impressive because high school cheer dances are very different from JV cheer dances. She ended up being one of the most essential tumblers on the team along with Sophomore Sara Scott Gideon.