What to expect at Prep Fest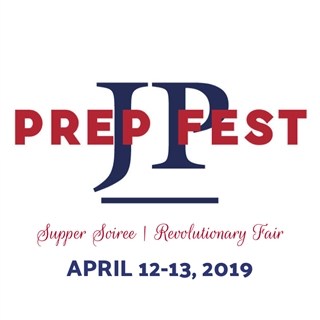 The PAT's Prep Fest includes activities for everyone this weekend. Prep Fest kicks off Friday evening with Supper Soiree at the Westin Jackson. This event is for adults only and features a meal of blended French and southern culinary traditions prepared by Chef Nick Wallace. Throughout the dinner, the Revolutionary Art Drawdown will take place with over 80 pieces of art available for the choosing of lucky ticket holders. The artwork, which you may have seen in the Prep Library over the past week, was prepared primarily by professional artists and includes works by Prep faculty, students, and alumni.
Saturday, from 4-8 p.m., the PAT brings the Revolutionary Fair back to the Prep campus for the first time in nearly 2 decades. Prep graduates of the 80's and 90's will remember the carnival-style event, which includes games and food galore for the whole family. Prep's coaches will be in the dunking booth, while fair food including chicken-on-a-stick and fried Oreos are on the menu. Don't miss the cakewalk with over 60 delicious baked goods for winners to choose from.  Four bands that include Prep students, parents, and alumni will bring down the house in the Battle of the Bands. Admission is $5 at the gate, and the event will happen – rain or shine!
The funds raised this weekend by the PAT are used to fulfil the teachers' wishlist, which provides equipment and resources for students in the classroom and beyond.