Zoom issues hit U.S., Prep, on Monday morning
On Monday morning, August 24, some Prep teachers with students attending remotely found themselves unable to easily access Zoom. While some may have initially believed that the problem was with the new campus WiFi, which was just making its debut, it was actually the result of a widespread outage, halting many people using the service in the way they were used to until the problem is fixed. The problem seemed to be mostly in the United States.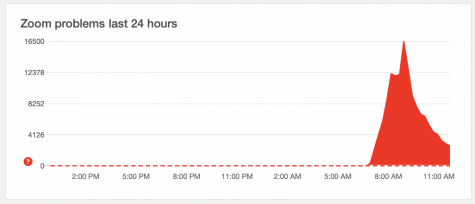 When quarantine started, schools had to adjust to online learning with video conferencing. With multiple options at hand (Zoom, Google Meet, Skype, etc.), most schools and teachers preferred to use Zoom, which meant that today's outages affected many schools nationwide.
Taking a glance at Twitter shows different reactions to the sudden problem. While some were outraged at the fact that they are missing important classes and meetings, others were overjoyed that they have a free day off. 
A look at Down Detector, a website that tracks internet outages, showed the severity of the outage today. Happening worldwide, the outage appeared to have begun around 8 this morning. Since then, Zoom has released a statement on Twitter addressing the problem and their efforts to fix it. 
Thankfully though, there are alternatives. Google Meet is great if you're already well invested in the Google ecosystem like Google Classroom and Google Drive. Skype is great for online business meetings. Discord is also a good way to congregate online as it's an audio and chat based communication platform, but it is mostly aimed towards gamers and a more casual audience.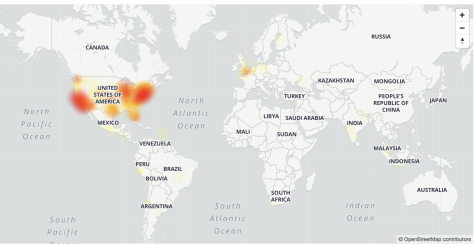 Ms. Laurie Van Pelt, Prep's Head of Instructional Technology, said, "It's quite unfortunate it had to coincide with our new WiFi debut. It seems like people who had the program actually installed on their computer got it to work, while those who just go through the website see the contrary. I'm just hoping that it comes back online soon."
At the time this story was posted, the problems still seemed to be occurring, requiring some teachers to find workarounds, although the level of outages had dropped since earlier in the morning.
-Camp Carter and Alex Roberson also contributed to this story