Alumni Profile: Markets and investing journalist Jesse Pound ('14)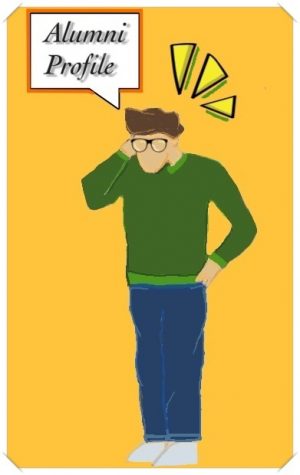 Jesse Pound is currently working as a journalist for CNBC and is a member of the graduating class of 2014. He recalls his time at Jackson Prep, saying, "Prep forces you to manage your schedule, gets you involved, and makes you learn how to juggle classes and stuff and that helps later down the road", and "I enjoyed my time at Prep because it was small enough to let me try a bunch of different things, even if I wasn't particularly good at them (just ask Coach Brewer)."
During his stint as a high school journalist, he worked his way up to being editor-in-chief of The Sentry his junior and senior years, and winning the Sentry Service Award on senior class day. This accolade, along with his academic success a member of National Honor Society and a National Merit Finalist, helped him earn a spot in the school's Hall of Fame. He also served the Patriots a member of the football team, sporting number 42. This well-rounded skillset and openness to conversation helped him out in the professional world, where he found success early on. 
Pound recommends looking after academic and social aspects when transitioning from high school to college. He says that the "first semester is about finding your new niche", that you can retake a class if you need to, and not to take 21 hours of classes a week. Pound earned degrees in journalism and economics from the University of Oklahoma, a master's degree in finance from Villanova University. He worked for student publications in college, and covered sports as a freelancer, calling that line of work a "blast", but also hectic and tiring to do full time because of the long travels and late nights. During his senior year at Oklahoma, he also served as editor of The Oklahoma Daily, the student newspaper.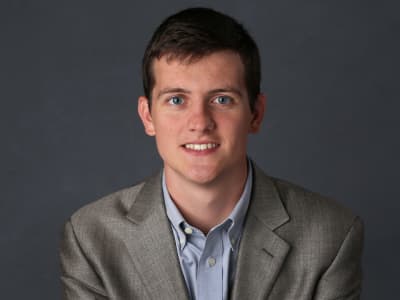 Pound began working for CNBC in June of 2019, describing it as "honestly kind of bizarre" the way that his work can end up being read by parents online, or seen by kids on a TikTok video. "It's really a privilege because you can get access and more people to just pick up the phone when you call than you can manage at smaller publications."
He covers finance because, in his words, "It's a whole genre of news filled with derivative or 'day two' stories," adding that he enjoys the interesting angles he can look at with his stories. Due to the rapidly changing nature of the field, Pound often releases several stories a day, updating his readings on rising or falling stocks, promising new investment opportunities, and profiles of figures prominent in the world of finance. 
Pound recounts working during the Covid-19 pandemic as a journalist  "historic" because of the economic crash that resulted. He focused on covering stocks and how they relate to people, especially during the weird period where the stock market was going through tough times while trying to explain how the stock market was going up but everything else isn't. Other events he has covered are the late Reddit-fueled stock buying sprees, and President Biden's impact on the economy during the start of his presidency. 
Going down weird Wikipedia rabbit holes and learning about history are some of the things that got Pound into journalism. One thing he recommends to potential journalists is to read all the time, and improve their skills scanning newspaper stories and trying to figure out what the pros are doing. He also recommends getting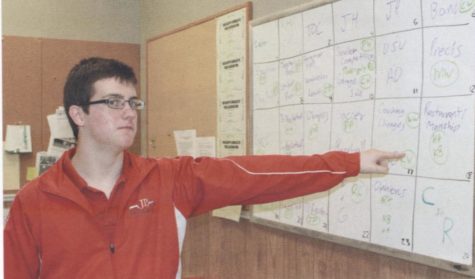 involved in the student paper and in student documentaries.
Today journalists are a huge part of our pop culture, most are very active on social media. His favorite social media platform is Twitter, which he describes as "pretty necessary" to have as a journalist because of all the first and secondhand  information being shared on the app. Pound uses Twitter to share his work and spout opinions on major league and college sports. In the days before Covid-19 he went to a lot of concerts and movies in Brooklyn, describing the Big Apple as a "fun place to live."