Green Ghost Tacos: Quenching your Mexican cravings
Craving Mexican?  With multiple locations in the Jackson area, Green Ghost is worth a visit.  
Green Ghost Tacos is a traditional Mexican restaurant with two locations:  one on County Line Road in Ridgeland and one in Fondren. Founded by Jacksonian Cesar Torres, Green Ghost started out in 2015 in the Ridgeland location as a small room with a few tables and a bar. 
A larger version of the restaurant opened in Fondren in 2016 in the old Que Sera and has since relocated to the former Lenny's building on North State Street. 
Green Ghost serves tacos, burritos, quesadillas, and a variety of lesser-known traditional Mexican dishes filled with your choice of a wide variety of meats and vegetables.  Many of the dishes are prepared by Torres' mother, a native of Mexico.
Though many people don't realize this, "Green Ghost" is actually a play on words. Since it is a Mexican restaurant, "Green Ghost" can refer to a pepper like a jalapeño, but phonetically it sounds like "gringos," the Spanish word for a foreign, English-speaking person.
While I have eaten multiple times at both the Ridgeland and Fondren locations, I visited the County Line Road location for the purpose of this review. Though it is not good for a large crowd, I personally find the food to be much better at the Ridgeland location than at the Fondren restaurant. 
The atmosphere at the County Line Green Ghost can vary depending on the day: sometimes there are large families waiting for and eagerly eating their food, and sometimes there are single people who spend their time on their phones. Luckily, the televisions are almost always showing a funny epic fail channel or a sports channel.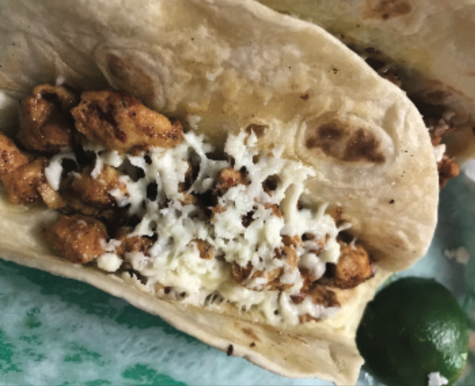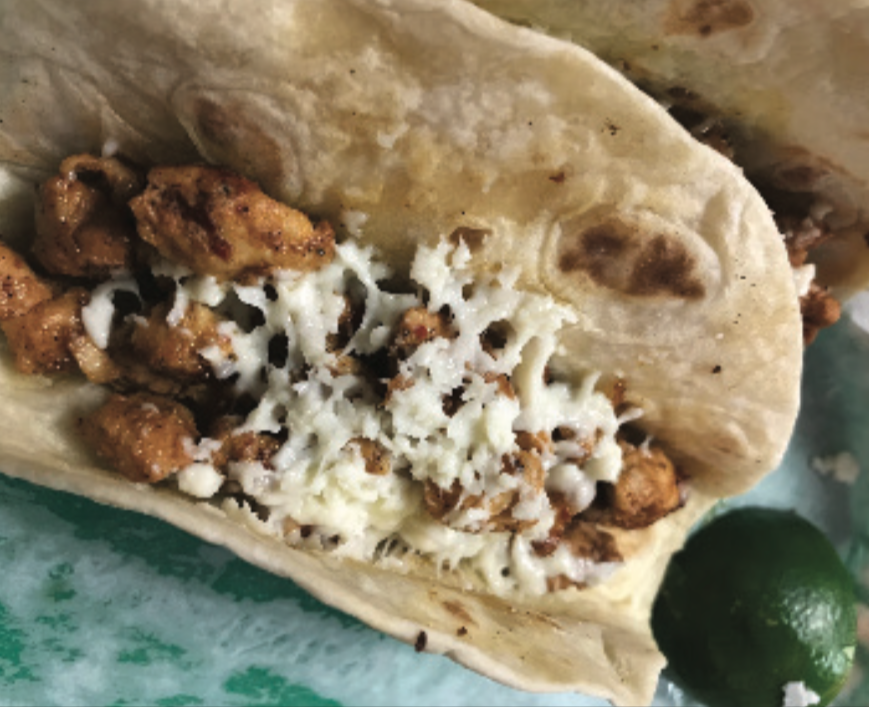 The waiters and waitresses are all very friendly, talkative, and knowledgeable about the food offerings. If you have a question about something on the menu, they can easily guide you in your meal choices.
When you walk into the Ridgeland location, you are greeted on your right by two giant coolers: one filled with Cokes, Sprites, Fantas, and other Mexican sodas, and another filled with Mexican beers and other alcoholic beverages. Alternatively, you can pick one of their homemade flavored waters, including horchata, jamaica, and tamarido. 
I decided on horchata, the most basic of the three, which is a sweet rice milk that can occasionally contain cinnamon. I found the horchata to be delicious but possibly better suited as a dessert drink.
For appetizers, I ordered guacamole and queso. The guacamole was fresh and smooth, and it didn't have many avocado chunks in it. The queso, while thin and runny, was steaming hot and bursting with flavor. Their homemade tortilla chips could be a little larger and are somewhat chewy.
For my main course I enjoyed a variety of dishes including a chicken quesadilla, two chicken tacos, and a chicken empanada. All of these were hot and greasy but tasted delicious. The empanada was covered in a tangy green sauce that really added to its flavor. 
While I prefer flour tortillas for quesadillas and tacos, Green Ghost's homemade corn tortillas are also a great choice. My favorite of the three dishes was definitely the quesadilla because of its large size and the generous amount of cheese and chicken inside. 
For a fun, authentic Mexican dessert, ask for a churro. It is not listed on the menu, but it's worth asking for.
If you are hungry for fresh, authentic Mexican food and not dining with a big group, I definitely recommend Green Ghost Tacos on County Line Road. While small, Green Ghost is an amazing, traditional restaurant to satisfy your cravings for all things Mexican.