Steven Wyatt – 2019 Sports Journalist Portfolio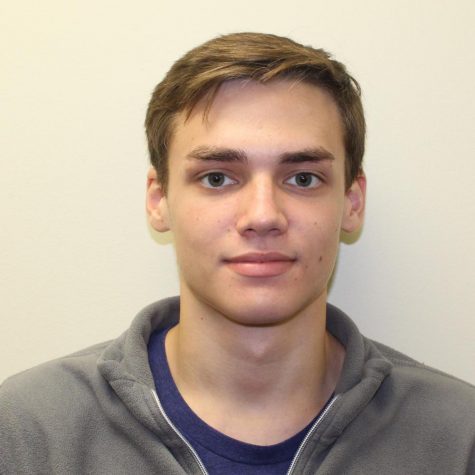 Steven Wyatt
Jackson Prep Sentry
Sports Editor – 2017-2019
Staff Writer – 2016-2017
Awards and Accolades
While serving as Sports Editor for the 2017-2018 school year, The Sentry was nominated as a 2018 MSPA finalist for Sports Writing.
Design and Editing:
During my time as The Sentry's Sports Editor, I have taken on the duty of designing and editing many of our sports pages within each issue. These are several examples of the many pages which I have done. (All examples are from the 2018-2019 school year)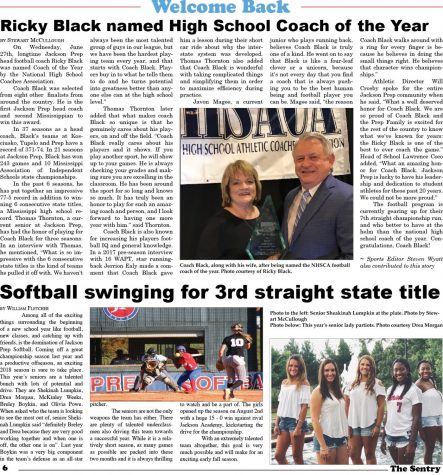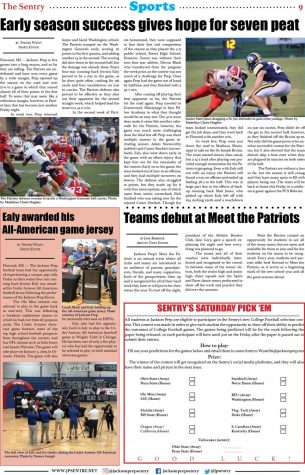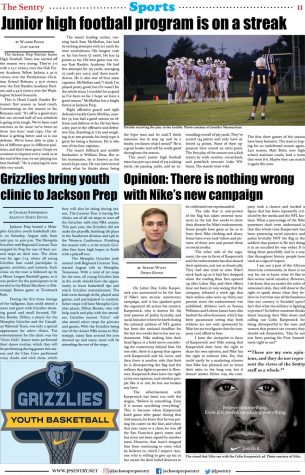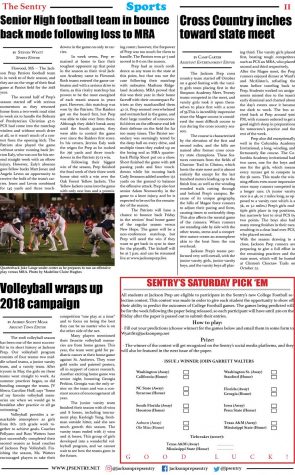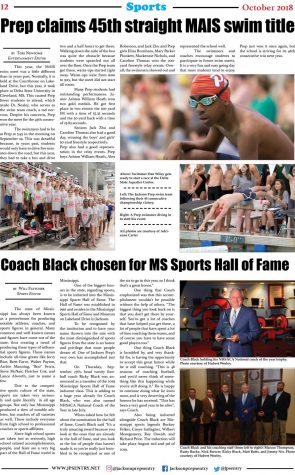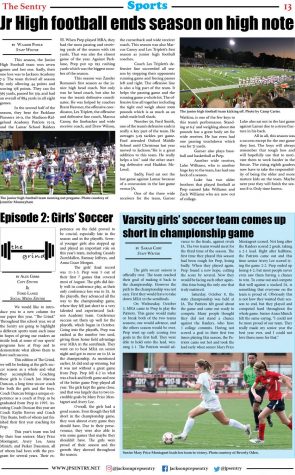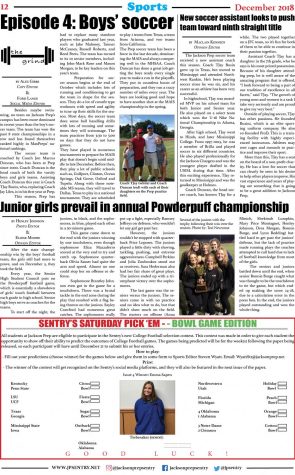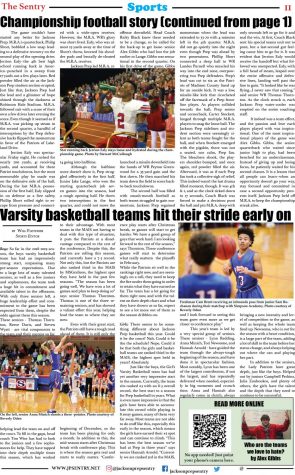 News Gathering:
During my first year on the staff, I was able to learn from the beginning the process of gathering information and making it into a developed story. The best example of me doing this is the profile I did on former Prep staff member Chuck Box.
https://jpsentry.net/1156502/features/new-staff-profile-chuck-box/
Photo Journalism:
Photography is an important part of journalism, and as a writer for a student newspaper, it has been crucial for me to take pictures whenever possible of whichever events I'm covering. These photos are a few prime examples of the types of moments I've had to capture during my time with The Sentry.
https://twitter.com/JPSentry/status/1050958426673741824
https://twitter.com/JPSentry/status/1091382852632088576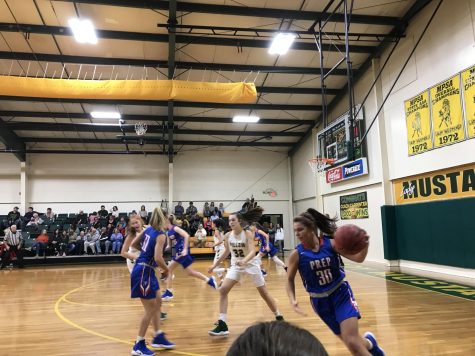 Sports Journalism:
As a sports journalist, I have had the opportunity to not only capture many different events within the world of sports, but I have also been able to interview many people who have been crucial to making my stories come to life. Below are many examples of stories which I created in order to inform the public about just how important the world of sports is.
These stories below are several of the best football previews I wrote this past calendar year in order to get the public prepared to watch their State Champion Patriots play that upcoming Friday.
The next group of stories is filled with other examples of the many different types of sports pieces I have written while apart of The Sentry Staff.
Writing:
Below are two of the opinion pieces I wrote while on staff as the Sports Editor, and both of which cover topics that I feel passionate about and my portfolio would be incomplete without them.