Movie Review: Lego Batman is back in action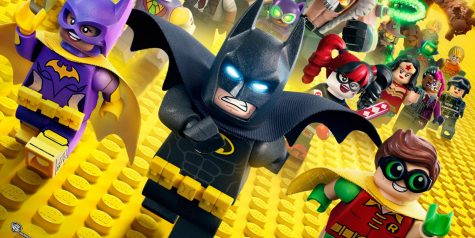 Remember the smash hit The Lego Movie in 2014? You know, the great movie that everyone loved? Well, they are back and our favorite character is back in black…that's Batman, of course.
The new Lego Batman Movie released February 10, 2017 raking in $53,003,468 in its weekend debut. This movie was rated by Rotten Tomatoes as fresh with a score of 91% and 85% audience score.
Sporting a 90-minute run time this movie follows Batman as he tries to save the city from the Joker's evil plots, but he won't be able to do it alone. He will have to learn how to lighten up a little bit, work together as a team, and maybe even learn how to be a part of a family again.
This movie might possibly be the best DC comic book related movie of 2017 (let's hope not, though).The Lego Batman Movie is a movie for everyone in the family with plenty of lego heroics and fun for that kids as well as plenty of entertainment for the parents as well. This film is also chock-full of Batman references and Easter eggs to keep any Batman fan entertained for the entire movie. So if you have a chance to go see it, I highly recommend going to watch it.