"Senior superlative" alumni: Where are they now?
Receiving a "senior superlative" is not the defining moment of a student's high school career, but rather a means of recognition for a particular dedication, passion, or talent. At Prep, they are generally awarded at the annual Précis Pageant (see pp. 16-17). The Sentry staff began to wonder: Where are these individuals now? Out of the many Prep alumni that received these superlatives, a few were contacted by the staff, and they provided insight into their lives after leaving Patriot Avenue.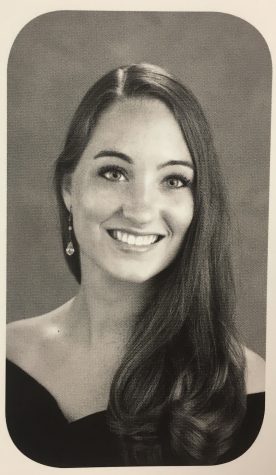 A recent Prep graduate, Kelsey Harmon, was named Most Versatile in 2016. While at Prep, Harmon was a part of the Community Service club, Film club, National Honor Society, Cum Laude Society, and Mu Alpha Theta math honor society.
She also played tennis, helping the team to several state championships, and volleyball where she was a powerful outside hitter and captain. Harmon also sang in Prep's rendition of The Sound of Music, was awarded the Gold Key from the Scholastic Art Awards, and was a National Merit Commended Scholar.
Now attending Pepperdine University in Malibu, California, Harmon is exhibiting her versatility both in and out of the classroom. She is planning to major in media production with the hopes of working in the film industry. She enjoys going to Surf Chapel, a morning devotional followed by hitting the waves, every Wednesday. Working on the set of a campus live TV show called Malibu Tonight, Harmon is able to gain real-world experience for her major. She is "having a great time at Pepperdine" and enjoys hiking and going into Los Angeles in her free time.
——-
Five years ago, Thomas Dunbar was awarded the honor of being Class of 2012's Mr. Jackson Prep. While at Prep, Dunbar was a member of the basketball team. There he led the team to win the 2012 MAIS Overall State Championship, with a record season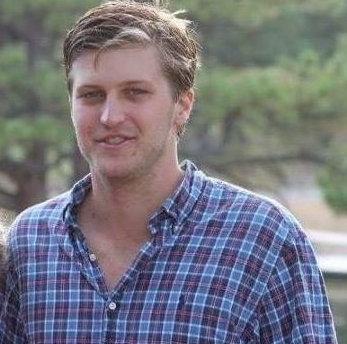 of 38-1. Dunbar was also a member of the National Honor Society, Junior Classical League, and Varsity Track team, where he ran the 400 meters. Dunbar said the people who helped shape him to become Mr. Jackson Prep were all the coaches he encountered during his high school years. "I appreciated the time and energy the coaches put into us as athletes," says Dunbar.
Last year, Dunbar graduated with a Bachelor of Science in Accounting from Washington and Lee University in Lexington, Virginia. This year, Dunbar is receiving his Masters in Accounting at the University of Texas in Austin. Dunbar is reminded of his Prep award to this day. "At parties, sometimes people will jokingly introduce me as 'Mr. Jackson Prep'. It's nice because it lightens the mood," says Dunbar. One thing Dunbar wishes Prep had taught him is "how to be more prepared to combat the cultural Marxism that I encountered in college and in the real world."
——-
As a 2013 graduate, Sarah Santucci was awarded Most Intelligent. Proving her intelligence during her Prep career, Santucci was Captain of the Quiz Bowl, involved in Mu Alpha Theta, National Honors Society, Spanish Club, Spanish Honor Society, and the Cum Laude Society.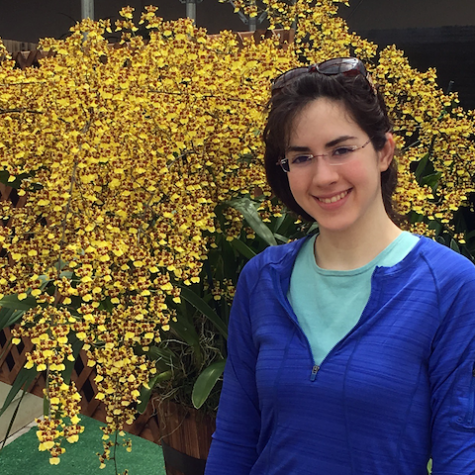 Santucci will graduate from Princeton University in May of 2017. While at Princeton, Santucci studied molecular biology. After Princeton, Santucci hopes to attend medical school. She really likes the reproductive field of medicine. She has thoroughly enjoyed how strong Princeton is in all areas, especially in academics. For example, she recently took a sculpture class with an acclaimed sculptor. Santucci said it was one of her favorite courses that she has  taken at Princeton. "It was so challenging, but because I spent many summers working with Ms. Barlow in Prep art camps, I felt I was prepared for it."
Santucci says that Prep also prepared her well in other courses for the challenging courses at Princeton. "Prep is especially strong in English. Although that is not my major, it has helped me in every aspect of my career at Princeton."
Santucci's best advice for Prep students is to use their resources; as in Prep teachers. "I think Prep's teachers are very invested and are so willing to help all Prep students."
——-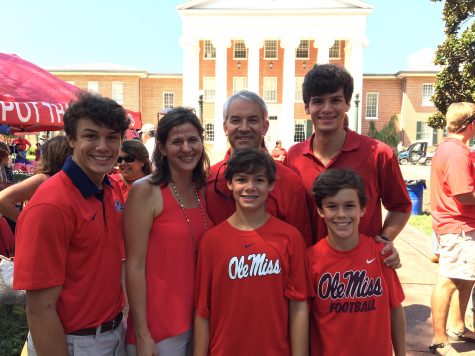 Another Prep alumnus and senior superlative recipient is Ms. Mary Elizabeth Upton. She is the mother of four boys, Carl, Joseph, Russ, and Will Upton and the wife of Dr. Charlie Upton.
At Prep, Ms. Upton devoted her time to Student Council, sports, and academics. She was actively involved in leadership positions at school, serving as the junior class vice president and the senior class president of the Student Council. However, other activities such as varsity basketball, track, Mu Alpha Theta, and National Honor Society also occupied her time.
Because of a basketball injury she received in high school, Ms. Upton gained an interest in physical therapy, the field she studied at the University of Mississippi and works in today. During her senior year in 1989, Ms. Upton was pleased to receive the superlative of Miss Jackson Prep. "I was humbled. It was a very big honor," she said.
As the mother of two current Prep students and a previous Prep graduate, Ms. Upton has remained involved in the Prep community by attending the various activities of her children, such as Prep football and soccer games. She also serves as the President of the Parent and Teachers' Association. "Every once in awhile I get this déjá vu from my time at Prep," Ms. Upton said between laughs. "Even the gym still smells the same."
——-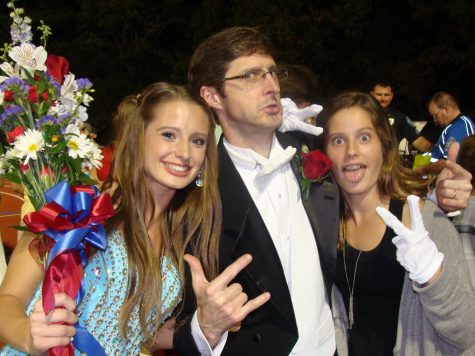 Mr. Gregory Mazzaferro, father of Maddy and Eliza Mazzaferro and husband to Ms. Betsy Mazzaferro, received the superlative Mr. Jackson Prep during his senior year in 1991. An All Star Football player, receiving the honors of Best Defensive Back and Best Offensive Back, a member of the Prep soccer and track teams, and a sophomore class favorite, there's no doubt Mr. Mazzaferro was a fun, hard working student to be around.
Although he dedicated many of his high school days to improving in his field events at a track meet or in the football and soccer games throughout their seasons, Mr. Mazzaferro also spent countless hours serving as a leader of the Prep student body. During his junior year, Mr. Mazzaferro served as the junior class president, and during his senior year, he served as the student body president.
It is evident that the leadership positions Mr. Mazzaferro held in high school greatly influenced him later in life. In college, he served as a leader of his fraternity, and he now serves as a specialty manager at Sanofi-Aventis, a multinational pharmaceutical company.
His daughter, Maddy, was also influenced by Mr. Mazzaferro's leadership. Encouraging his daughters to do what they love, he was pleased to hear that Maddy was eager to serve in the student council as the junior class president like he did when he went to Prep.
Of all of the aspects at Prep, Mr. Mazzaferro loved spending time with his friends more than anything else. He stated, "The friends I made at Prep were in my wedding, and many are still my friends now." One of his fellow classmates, Stanton Toler, had several good things to say about Mr. Mazzaferro. "I think back so fondly to our times at track. We had some great times down there in the pit. I can still see Mazz flying off the pole vault and landing flat on his face. He had no fear…still doesn't today."