Student Profile: Jackson Prep's most interesting man, Logan Osborne
Logan Osborne is a junior at Prep, but he definitely is not your average eleventh-grader. Logan is a member of the football team, and many of the coaches are very excited about his capabilities on the defensive line. He says he enjoys playing football because it is "like a war."  Logan also recently received a GLI Impactful Leader award for his leadership shown during the Junior class garage sale.
Logan has two brothers, Carter, who graduated from Prep in 2014, and Will, who is also a junior and Logan's twin.  Before Logan came to Prep in seventh grade, he attended elementary school at First Presbyterian Day School.
"
I want to be a gentlemen's spy like James Bond, and be licensed to kill"
— Logan Osborne
Logan enjoys weight lifting in and out of school, and plans to obtain a PhD in strength and conditioning at Mississippi State.  Outside of school, Logan enjoys working out and spending time with friends.  Logan also enjoys hunting and fishing with his family and brother Will.  His most recent hunting venture took him to Alberta, Canada, where he killed two bears with a bow and arrow.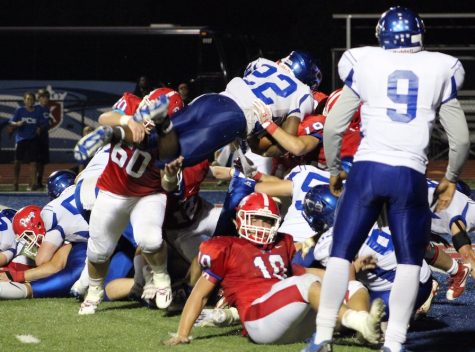 Question and Answer with Logan Osborne
Q: Where do you plan on attending college and what do want to do?
A: Go to Mississippi State and get a PhD in strength and conditioning and be a strength coach people call Dr. Strong.
Q: What is your dream job?
A: Be a gentlemen spy like James Bond Be licensed to kill.
Q: Who is your role model and why?
A: Dan Bilzerian because he's got a lot of guns.
Q: Who is your celebrity crush?
A: Selena Gomez.
Q: Who is your favorite student in the junior high and why?
A: Peyton Dunn because he's a funny guy.
Q: What is your favorite class?
A: History.
Q: What do you want people to know about you that they may not already know?
A: I weighed three pounds when I was born.