Felicity Xie finds home away from home at Prep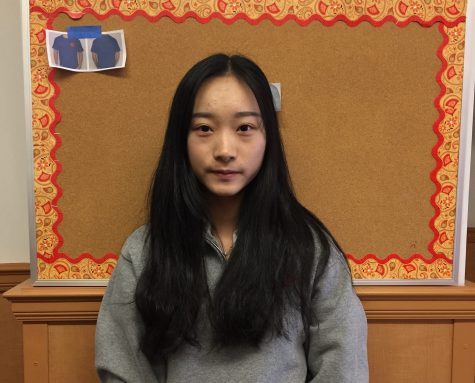 Felicity Xie is Jackson Prep's newest foreign exchange student from China.  She is a sophomore who started in the middle of third term.
Felicity loves Jackson Prep for multiple reasons: the environment, the campus, the students, and the teachers.
She has a little sister back home, but she is staying with her uncle while she is here.  What she misses most about China is obviously her friends and her family.
As of right now, Felicity is having a trial run here at Prep and will decide how long she will stay later on this year.  Mrs. Zhu has been a huge help to Felicity allowing her to improve on speaking English. In fact, her biggest struggle is speaking and understanding the English language.  It is very overwhelming for her because we tend to talk very fast.
What she loves most about Prep is the taking an art class.  Felicity said "In China, I never had the opportunity to take an art class, but I love to draw and paint."  It is her favorite part of her day.  Even out of school, she loves creating art.  Along with taking an art class, she takes every class that sophomores are required to take.
Felicity is very lucky to have her fellow foreign exchange students also from China, sophomores Edward Huang, Nina Sun, and freshman Felix Lyu to show her around Prep.  They took around the campus to show her around and sometimes step in to help explain things that could be confusing to her.  We are so fortunate that Felicity has come to Jackson Prep.