New Teacher Profile: Beth Watts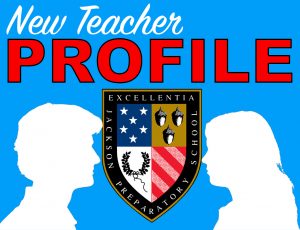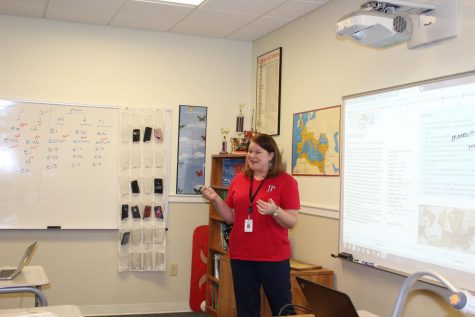 With the departure of the beloved Mr. Hogue, many Latin students were concerned about the creation of an empty teaching position in the Latin program.  However, Ms. Beth Watts has returned to Jackson Prep in order to teach the language, taking on the challenge of instructing students from Latin I though AP Latin about the language of the Roman Empire and the culture behind it.  
Ms. Watts, a former Prep student, knew that she wanted to be a teacher, and made her decision about what kind of teacher she wanted to be because of her own Latin instructor from her days at Prep, Ms. Patsy Ricks.  Ms. Watts made her decision to become a Latin teacher based on her ease with the language and the inspiration Patsy Ricks left her.  Ms. Watts went to Wake Forest for college and the University of Florida for her Master's, studying Latin and Italian.  Studying for a semester in Florence, Italy and making frequent trips to Italy have only helped further her own education, which she will impart to her students.  
Ms. Watts comes to Jackson Prep most recently from teaching Latin at MRA.  Before MRA, she was the Latin teacher at Jackson Prep.
Making Latin class both interesting and educational is a goal Ms. Watts has for Prep.  Another one of her goals for Latin classes is becoming more connected with other Latin programs, as well as competing against them, in JCL.  As Ms. Watts is the Mississippi Junior Classical League State Co-Chair/ Treasurer and one of the two officers, she has a drive to help the Jackson Prep Latin program become even more involved in the JCL.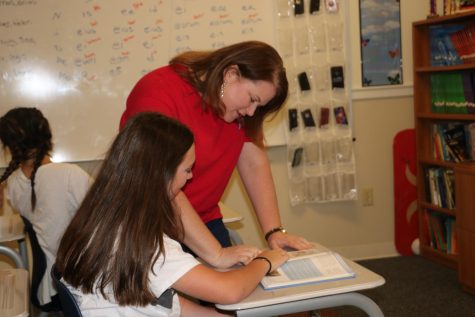 One of the new additions to the Latin program because of this is the possibility for students to earn a position in the Latin Honors Society.  The program will also host more Latin themed activities around school as well.  "Jackson Prep Latin program should be one of the premier programs in the state," said Ms. Watts.  
As she has her two children at Jackson Prep, Ms. Watts trusts the quality of instruction that students receive at this school and will also uphold that standard of teaching in her classes.  An interesting fact about her is that she won the St. Jude Dream Home Giveaway, and she now lives in that house with her two children.