New Teacher Profile: Clay Wooley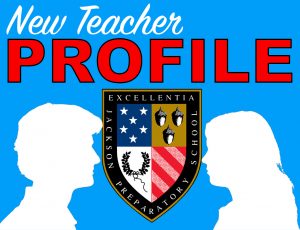 A former Prep student, Mr. Clay Wooley, has returned to the school to teach woodworking five years after graduating in 2013.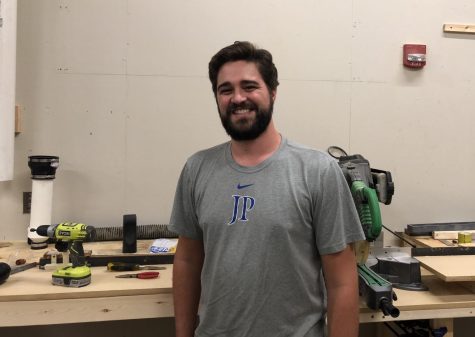 Mr. Wooley attended Ole Miss, where he majored in mechanical engineering with an emphasis on manufacturing and a minor in theater. His interest in theater and woodworking came from his years on set crew for show choir and designing sets for the plays, which was how he spent a large portion of his time at Jackson Prep.
In high school, when he was not working behind the scenes, he was playing on the Prep football team. He was also a part of the Bowling Club as well, although he says mainly being for the cool jackets. Outside of work, he and his brother own a merchandising company that designs and makes basically everything, from hats to stickers to shirts. Hopefully, they will have Prep shirts out soon.
Through set crew at Prep, he met his wife, Helen (formerly House), since she was a member of Reveillon. They have a cinnamon-colored British lab named Scout—Scoutie as a nickname—and Scout's puppy, a white lab name Bear. They are planning to move to New York sometime in the future to pursue her dance career.
Mr. Wooley is very passionate about the woodworking program at Prep. His goal is to create a curriculum that will carry on through many years. He states, "What I'm trying to do is come in here and clean this place up, so that way whoever comes in and teaches next can really just hit the ground running." He noted that if anyone wanted to start a woodworking club, he would gladly sponsor it and teach those students how to woodwork in his free time. He is excited to have girls taking woodworking for the first time ever. This year, the woodworking class will be involved in the set making process for the fall musical, Shrek: the Musical.
Mr. Wooley is hoping to play a major role in the development of the bright future for woodworking at Jackson Prep.