Keeping the school's campus safe in an uncertain age
Graphic by Payne Bell
Any person who has access to news or social media has been made aware of what has happened with school shootings in recent years. These tragedies are occurring so often that they are becoming a regular in the news.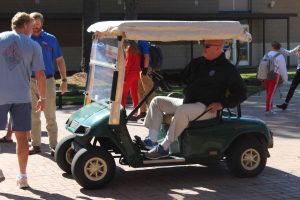 This is not an entirely new phenomenon, but the frequency of these shootings has skyrocketed in the past decade. 
Given that students have started to take a stand, many parents have decided to do the same. Parents of fallen students everywhere have come out publicly, explaining what they think should be done. Parents have formed rallies across small towns, hoping to grab the attention of larger school districts and states. They have made it clear that the students have inspired them to come out and do something about it.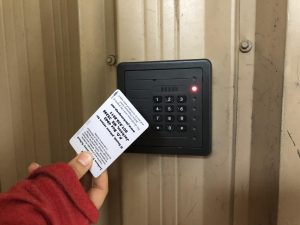 Parents have also begun to take their concerns to their local governments, pressing them to do something about the tragedies. During the national walkout in March, hundreds of students and parents lined up in front of the White House to show how serious they are about this. 
In short, students and parents nationwide have begun to ask, "What is being done at my school to keep us safe?" 
At Prep, the school has increased precautions over the years to help ensure the safety of its students.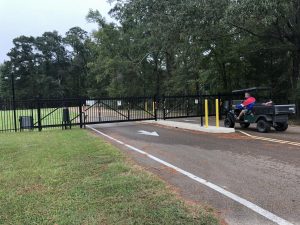 With the hiring of Captain David Gammill in 2016, the school showed that they are committed to school safety. 
Captain Gammill, who is officially retired from the Flowood Police Department, still serves as a reserve police officer. This allows him to keep in contact with the Flowood Police constantly. 
Each day, Captain Gammill patrols the school and its parking lot before and after school hours. Captain Gammill has held forums with all of the senior high students to talk to them, and he spoke about what to do if anything were to happen at Prep. He has also made students aware that they can come talk to him about anything, not just security based things.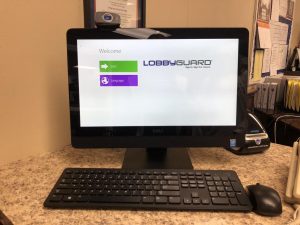 Captain Gammill says that he is pleased with what the school is doing about its security policy. With the intercom improvements, the school now has complete communications all around campus. 
Given what has happened across the nation recently, Prep has done a great job with increasing security. The school has taken its precautions throughout the years, but it has proven to be helpful this year. With the help of Captain Gammill, the students are feeling safer with each day as we dive into the rest of this school year.