Trudy Powers retires, leaving long legacy behind her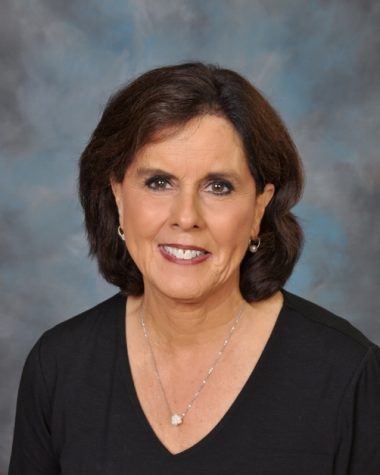 It is not often that one finds an educator who has been in the field as long as Jackson Prep's outgoing Head of the Junior High, Ms. Trudy Powers. At the beginning of the 2019-2020 school year, she began her 38th year serving at Prep, 18 of those heading the resource office and the rest co-leading and then leading the junior high school. However, this past year on November 12, she announced that she would be retiring at the end of the school year in May 2020. Her retirement will conclude a legacy that will be a challenge to match in the near future.
Up until her college years, Ms. Powers did not think of herself as a potential educator. "My mother was a teacher, and I always swore I'd never be one," she said of her thoughts in junior high and high school. College at Millsaps seemed to suggest a slightly different story, as she graduated in 1971 with a Bachelor's degree in Psychology, minoring in education. She went on to work at a psychology clinic before graduating with a Masters in community counseling from Ole Miss, with a minor in special education. Following that, she began to see a career in education pan out.
In 1982, Ms. Powers joined the Prep faculty and initiated the resource program, aimed at assisting students with learning differences. From the start, she found herself in a precarious position, as she had over 90 students on her hands and all of them needed assistance. It was later until the department implemented testing, which trimmed the amount of students in the resource program by half. Ms. Powers said of her time leading the program, "Giving kids tools for learning and teaching the strategies on how to approach problems and seeing them succeed was most rewarding to me."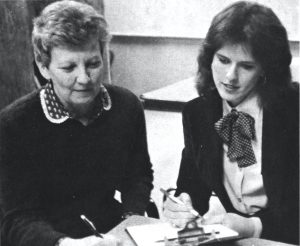 It was not until the late 1990s when a change in title for Ms. Powers was imminent. She was offered the job of co-head of the junior high (along with Mr. Lee Ozier) in 1999, leaving the resource program in the care of current director Ms. Allyn Ray. Later, in 2005, she assumed full responsibility of the role as Head of the Junior High, being appointed by former Head of School Susan Lindsay.
During her tenure, Ms. Powers was able to accomplish many tasks that have changed the junior high for the better. One of the most instrumental was co-authoring the curriculum of the sixth grade program, which has grown through the years by the number of students enrolled. However, she added, "the heart of what Prep is has not changed."
Reflecting on her career, Ms. Powers had much to say. "I've learned a lot about the development of a student. It has helped me understand pre-teens and teens, because I'm working with them and their parents." She also applauded her co-workers, saying, "you have caring teachers and administrators and the child starts believing in themselves." 
"
I love watching students succeed."
— Trudy Powers
Ms. Powers particularly sang the praises of her assistant junior high head, Coach Gary Noble. "I don't think I would have been able to do it without Coach Noble. He really is a wonderful person." She went on to say, "When he gets mad, he gets real mad, and they [the students] know it. But we need that in the junior high."
Being the Head of the Junior High does not come without challenges, of course. "I have learned a lot in working with the various challenges in how students and parents feel," she said. However, Ms. Powers offered reassurance. "Fairness is always first and foremost in my mind."
When asked what her favorite part of the job is, Ms. Powers' answer was simple. "Watching kids succeed. None of us are here for the money. It sounds very pollyannaish but I love watching students succeed."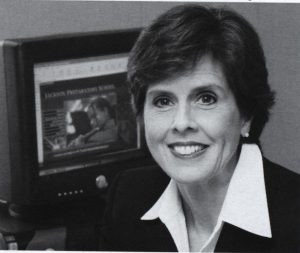 Ms. Powers also emphasized the importance of advocacy on the part of teachers and students. "Anyone who wants to succeed, they can do it. I preach at all my division meetings to teachers, 'please be an encourager.'"
On the question of any advice that you would give to the new Head of the Junior High (Ms. Reta Haire), Ms. Powers said this. "Stand by your teachers, and be sure you are loving and supportive towards them so that they in turn may support the students."
With this, a career is complete. The Prep Family has full confidence in Ms. Haire to continue the legacy left behind by educator and administrator extraordinaire, Ms. Trudy Powers.