Biomedical club stays active during the summer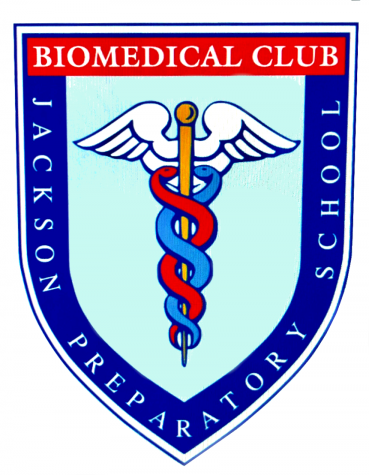 This summer, the presence of Covid-19 put a dent in the plans of virtually everyone . However, resilient and ambitious Jackson Prep students set out to keep the learning opportunities (and fun) created by summer activities alive. In our present condition, gathering in large groups is unwise. To circumvent safety risks and the potential for a dry, uneventful summer, the incoming leadership of the Jackson Prep Biomedical Club launched what Club President Hawthorne Cleveland referred to as the "Biomedical Virtual Summer".
President Cleveland and her Vice President, Madeleine Conerly, have yet to preside over a typical meeting of the club, but are already taking steps to be active. VP Conerly said that "when Covid hit, all summer academic programs were cancelled, so Hawthorne and I talked and wanted to do something fun and educational with the Biomedical Club. We thought watching a weekly biomedical themed film would be something that club members could easily do and enjoy." Each week, members of the club voted on several movie and documentary choices selected by the club's leaders for their relevant themes. 
For the first three weeks, Cleveland and Conerly hosted small viewing sessions at their homes, and a zoom meeting was held the following day for those who wanted or needed to stay home. When daily Covid cases in Mississippi rose sharply in late June and early July, the club activities switched to completely virtual, utilizing the group viewing platforms "Netflix Party" and "Prime Video Party". I attended almost every meeting, and can attest to the quality of the movies and documentaries, the learning environment, and the fun of seeing friends. 
Now that summer is over and Prep has reopened campus, what do the new leaders of the Biomedical Club have planned for the 2020-2021 school year? President Cleveland had this to say: "We really wanted to show people that Biomedical Club can be more than 7:30 a.m. meetings with speakers, and we hope to be able to do things like CPR courses, hat and blanket drives for chemo patients, and more throughout the year." No matter how students will be attending school this year, the leaders of the Biomedical Club have shown that clubs can stay active and impactful, even if meetings can't be structured how they were before.