Rising star Timotheé Chalamet hosts SNL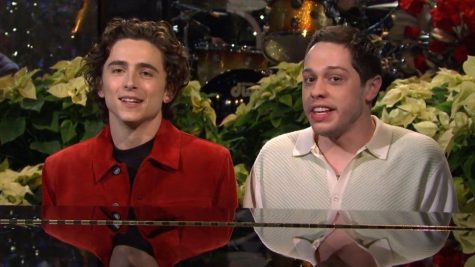 Along with multiple award-winning movies, Timotheé Chalamet now has "host of Saturday Night Live" to add to his résumé. For SNL's eighth episode of their 46th season, Timotheé Chalamet, along with Bruce Springsteen & The E Street Band, hosted SNL that night. Chalamet participated in multiple skits, like "Tiny Horse" and "Coronavirus Holiday." For "Rap Roundtable," he acted alongside Pete Davidson to play appropriated white rappers that made zero sense, whose rap mostly included the word "yeet." Chalamet impersonated Harry Styles in the skit "Dionne Warwick Talk Show," British accent and all.
Timotheé Chalamet was born in Manhattan, New York on December 27, 1995. He comes from a very artistic family and grew up acting in small commercials and going to New York theatre. Timothee went to LaGuardia High School of Music, Art and Performing Arts, a school known for its impressive alumni. There, he met one of his closest friends, Ansel Elgort, who stars in A Fault In Our Stars. 
Timothee has risen to fame in the last two years and has gathered quite a fan base, especially of females. Prep student Mary Kathryn Mason appreciates him because, in her words, "He's beautiful."
He has acted in indie films, onstage productions, and notably, starred in movies. His two biggest breakout roles were in 2017. Timotheé gained fame for his part in Lady Bird as a high school student and his main role as Elio in award winning Call Me By Your Name, the former earning a 99% on Rotten Tomatoes. He has more recently acted as an English King in the historical drama, The King, and a love interest named Laurie in the live action movie, Little Women.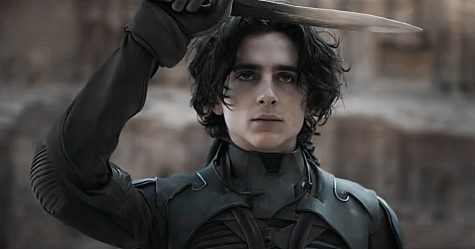 Timotheé, additionally, auditioned for the role of Peter Parker in Captain America: Civil War, but the part ultimately went to Tom Holland. He is said to have had several love interests of the past as he dated Madonna's daughter, Lourdes, in highschool and his longest relationship, Lily Rose Depp. 
The Saturday Night Live episode was Timotheé's episodic comedic debut, but 2021 promises to be a big year for Chalamet:  the big-budget sci-fi film Dune, the Wes Anderson film The French Dispatch and Don't Look Up all set to debut this year.