Video Game Review: Super Smash Bros. for Nintendo 3DS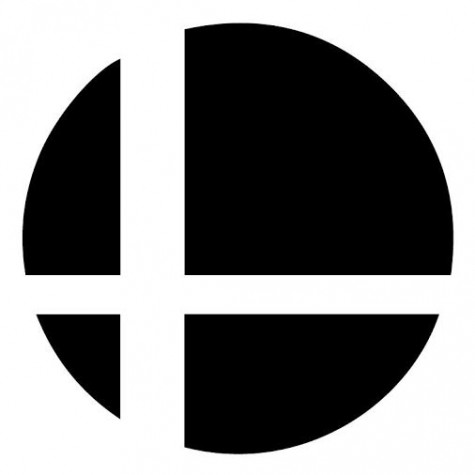 Literally 12 months ago, I started the countdown to October 3, 2014. On that day, the 4th installment in the Super Smash Brothers series was released for the Nintendo 3DS,and (much to my parents' frustration) I've been glued to the 3DS ever since.
Super Smash Bros. is a game of battles featuring Nintendo's biggest stars as they fight on various stages that are unlocked as the player completes certain challenges. My favorites include Mario (from the Super Mario Bros. series), Donkey Kong (from the Donkey Kong/Donkey Kong County series), Link (from the Legend of Zelda series), and Little Mac (from Punch Out). The game was produced by Masahiro Sakurai of Nintendo, with the collaborating force of Bandai Namco. It has been under development since 2012.
The new game features many returning fighters from previous Super Smash Bros. games, along with new characters that include Villager (Animal Crossing series), the Wii Fit Trainer (Wii Fit series), and the most anticipated of the bunch, Mega Man (Mega Man series).
The fourth installment of this popular game also includes a number of new features, like Smash Run (a fun mode to play as you collect power ups on a scattered map), new items to collect, and a boss character on the Wily Castle Stage.   It also introduced the unthinkable– Pac-Man as a playable character. This was very exciting because all four of the world's most famous video game characters—Mario, Mega Man, Sonic, and Pac-Man– can now fight against each other in the same game.
To say the game is great is an understatement. I love every one of the modes, and the final roster and new stages were very well thought out. My only criticism is that Nintendo relied heavily on past stages and missed opportunities to create new stages.
There is also an online mode for the game that I love. This is where I can play online with friends or anyone who shares a passion for the game. However, it has lagging problems when there is a wi-fi connection issue. This can affect everyone on the game instead of just the one who is not connected well.  Additionally, the hardware for the old 3DS is not well built to load as fast as the new 3DS in Japan. The characters seem small when the screen zooms out, and there are other loading problems. However, I'm a patient guy, so I don't let the issues spoil my enthusiasm for the game.
To summarize (if not already obvious), I like this game and recommend it for new smashers and old. I give it a 9.2 out of 10.