Netflix Review: From Full to Fuller House
"Whatever happened to predictability," 90s children's favorite theme song, has once again rung through the homes of John Stamos and Full House lovers. On February 26th, Full House cast members returned to the screen for a Netflix revival series known as Fuller House. Unfortunately, this rendition continues to fail to bring viewers into contact with the milkman and the paperboy.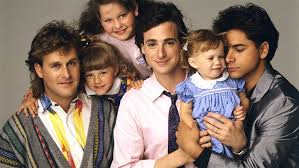 Candace-Cameron Bure reappears in the starring role of DJ Tanner Fuller, this time with three children of her own. After her husband's untimely death, DJ moves back in with her dad, Danny Tanner (Bob Saget), in their San Francisco hometown. When her dad and aunt (Lori Loughlin) get promoted to work on a talk show in L.A., the young mother is left alone and overburdened with the stress of children and work. Along with her daughter, best friend Kimmy Gibbler (Andrea Barber) and sister Stephanie Tanner (Jodie Sweetin) move into Danny's home, creating a much fuller house. Together, the seven learn how to survive living under one roof.
The majority of the original cast has returned for the new series, including Blake and Dylan Tuomy-Wilhoit, who play the twin sons of Uncle Jesse and Aunt Becky. However, Mary Kate and Ashley Olsen do not make an appearance as TV's beloved Michelle Tanner. Instead, Michelle is said to be working on her fashion enterprise in New York City. During the series, there are several references to the Olsens absence. Joey Gladstone (David Alan Coulier) makes an appearance in a number of episodes.
The series is complete with fourteen episodes. Senior, Sydney Chrislip said, "It was funny…I miss Michelle. I liked how the brought all the old characters back. It's a sweet story." On March 2, 2016, Netflix announced that Fuller House would be renewed for a second season. It has yet to be determined which characters will be returning, but one is sure to find lots of laughs.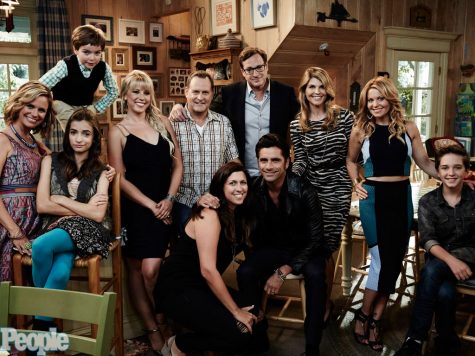 We have thoroughly enjoyed the show and are looking forward to the second season.